MR. MIKE VANDERPOL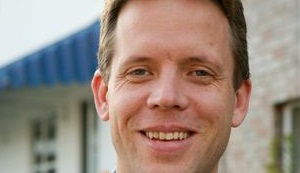 PRESIDENT, VANDERPOL'S EGGS LTD.
Mike Vanderpol is president of Vanderpol's Eggs Ltd. and Perth County Ingredients, Ltd., two egg product companies with many years of service supplying a wide variety of high-quality liquid, frozen, cooked and dried egg products to hotel, restaurant and food manufacturers in Canada. Building his professional expertise from a hands-on approach, Mike has a well-rounded understanding of the food industry, with practical knowledge of food processing as well as domestic and international sales and marketing experience. Mike is a Director on the board of the Egg Farmers of Canada representing Canadian egg processors, and he is committed to the continuous improvement of the egg and poultry industries in Canada.
Mike's family is involved in other food companies; his brother Philip is president of Vitalus Nutrition, Inc., a dairy products business based in Abbotsford, BC, and the family is involved in a fruit-products business, Sandel Foods, Inc.
Mike received his Bachelor of Arts in Business Management from Trinity Western University in 1992 and completed his Masters of Business Administration at the Richard Ivey School of Business (University of Western Ontario) in 2002. Mike's passions include cycling, sailing and hiking.