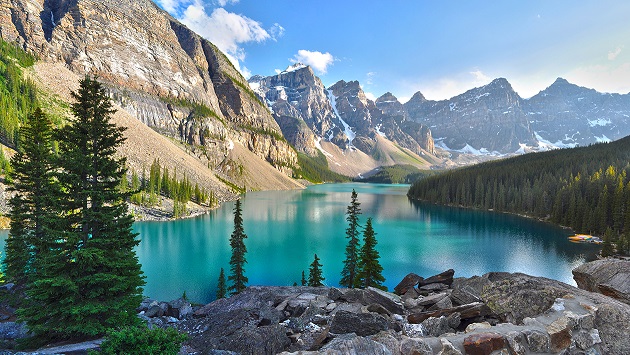 RICH IN CULTURE.
DIVERSE IN EXPERIENCE.
RESPONSIBLE IN ACTION.
---
Banff National Park, in the heart of the Canadian Rockies, attracts roughly 3 million visitors each year. It is a UNESCO World Heritage Site.
The Town of Banff in the southwestern corner of the park, about 90 minutes west of Calgary via the Trans Canada Highway.
The Hamlet of Lake Louise is 50 minutes further west, also within Banff National Park.
The town is only four square kilometers, bordered on all sides by wilderness. It's not uncommon to see wildlife, such as deer and elk, in your backyard.
The town is a service centre for park visitors and offers everything from five-star accommodation to fine dining, lively nightlife to museums and galleries, shopping for essentials and nice-to-haves, plus a long line up of special cultural and sporting events.
We're a national park community surrounded by spectacular nature, so the natural environment is important to us. The Town has implemented a number of programs to protect, preserve, conserve and rehabilitate, and is guided by The Banff National Park Management Plan.
Information from www.banff.com