DR. STUART PHILLIPS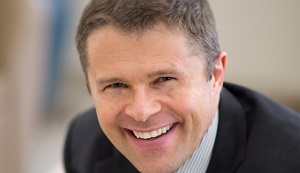 PROFESSOR, MCMASTER UNIVERSITY
Stuart Phillips obtained a Ph.D. from the University of Waterloo in Human Physiology in 1995. He joined McMaster University in 1998 and is currently a full Professor in the Department of Kinesiology and School of Medicine. He is Tier 1 Canada Research Chair in Skeletal Muscle Health. He is also the inaugural Director of the McMaster Centre for Nutrition, Exercise, and Health Research and the Physical Activity Centre of Excellence.
His research is focused on the impact of nutrition and exercise on human protein turnover, specifically in skeletal muscle. He is dedicated to understanding how exercise and dietary protein impact body composition, strength, and function in aging. His research is funded by the Canadian Institutes for Health Research, the National Science and Engineering Research Council of Canada, the Canadian Diabetes Association, the US Department of Agriculture, and the Canadian Foundation for Innovation.
Dr. Phillips is a fellow of both the American College of Sports Medicine and the American College of Nutrition.