DR. JONATHAN MERKLE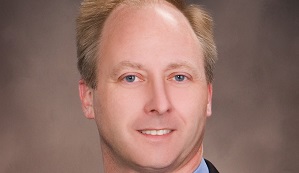 VP OF SCIENCE & TECHNOLOGY, MICHAEL FOODS INC. (USA)
Dr. Jonathan Merkle is the Chief Science Officer and Vice President of Science and Technology for Michael Foods, Inc. He previously held the position as VP of Research and Development, responsible for the research, development, and technical services for processed egg, potato, and cheese products. Dr. Merkle received his Bachelor of Science degrees from Pennsylvania State University in Food Science and Animal Bioscience; his Masters of Science in Food Science from North Carolina State University; and his Doctorate in Philosophy from the University of Minnesota in Food Science.
Michael Foods is a food manufacturer that sells in the food service, retail, and food ingredient channels and is recognized as a leader in the manufacture and distribution of extended shelf life refrigerated products. Michael Foods sells eggs under the brand names of Michael Foods, Papetti's, M.G. Waldbaum, Inovatech, Abbotsford Farms, and Willamette Farms. Refrigerated potatoes sell under the brand names of Simply Potatoes, Northern Star, and Farm Fresh Foods. For retail, Crystal Farms is the leader in the refrigerated potato category with the brand names of Simply Potatoes and Diners Choice; a leader in pasteurized egg white under the All Whites brand and second in the egg substitutes with Better 'N Egg; and a significant player in the packaged cheese category.
Dr. Merkle is has been awarded numerous US and international patents in the area of egg processing. He is a professional member of IFT and was awarded the Fellow distinction in 2010. Other service includes the Chairman of the IFT Foundation Board of Trustees; IFT Executive Board; Food Update Foundation Board; University of Minnesota Food Science and Nutrition Advisory Council, and the National Center for Food Defense Technical Advisory Board.