DR. HISHAM R. IBRAHIM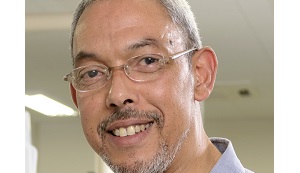 PROFESSOR, KAGOSHIMA UNIVERSITY (JAPAN)
Hisham Ibrahim received his Ph.D. (Food Biochemistry, 1993) from the United Graduate School of Agricultural Sciences-Tottori University and is currently a Full Professor in the Department of Food Science & Biotechnology-Faculty of Agriculture at Kagoshima University. Dr. Ibrahim is an active member of World's Poultry Science Association (WPSA), International Society of Food Function (IFF), Academic Society of Functional Foods & Bioactive Compounds (ASFFBC), Japan Society for Bioscience, Biotechnology & Agrochemistry (JSBBA), Japanese Dairy Science Association (JDSA), American Chemical Society (ACS) and the American Oil Chemists Society (AOCS).
Dr. Ibrahim is an Editorial Board Member of number of international journals devoted for foods and drugs research. He was a visiting scientist in California State Polytechnic University from 2000 to 2001 conducting research on molecular mechanism of antimicrobial defense system of egg albumen.
The research focuses on the discovery of bio-active peptides and proteins with therapeutic potential for the treatment of infectious diseases, cancers, inflammation, oxidative and cardiovascular disorder related diseases. The studies contributing mainly to uncovering the molecular mechanisms of bio-active peptides of avian egg and milk, as a mean of developing novel Nutraceuticals and medicinal applications. Currently his research involves the development of new drug-delivery system for specific targeting of water-insoluble drugs into their intracellular targets by utilizing egg and milk proteins as well as their peptides, for the treatment of emerging human and animal diseases.