DR. AKIHIRO HANDA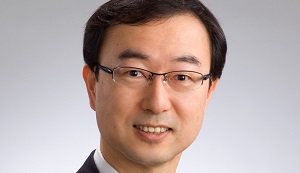 PRINCIPAL CORPORATE SCIENTIST, KEWPIE CORPORATION, JAPAN
Dr. Handa is currently a principal corporate scientist in the R&D division of Kewpie Corporation, Tokyo, Japan, working on improvements of the functions of eggs. Kewpie has a top domestic share of mayonnaise and salad dressing and deals with 2,500,000t of shell eggs a year to produce and sell liquid egg products, dried egg products, and processed egg products.  Kewpie also supplies egg-related fine chemical products such as lysozyme and egg yolk lecithin for food as well as cosmetic and pharmaceutical industries.
Dr. Handa has been working for Kewpie since 1988 and spent 17 years in R&D division developing egg products: for example, reduced cholesterol egg yolk using supercritical carbon dioxide fluid, enzymatically treated egg yolk, high gel egg white, high whipping egg white, and so on.  He has spent a total of 5 years in the corporate planning division in Kewpie making mid-term business plans for its egg-related subsidiaries.
He was a visiting scholar in the University of Nebraska from 1995 to 1996 conducting research on edible films with egg white. He received his PhD in agriculture from University of Tokyo in 1999.  He was a vice president of Henningsen Foods, Inc. Omaha, NE, one of the subsidiaries of Kewpie from 2004 to 2008 making and implementing a mid-term business plan with his colleagues.  He made efforts to streamline the plant operation, and to expand dried egg white business for the surimi industry and egg white peptide business for the food industry.