DR. TAMER AHMED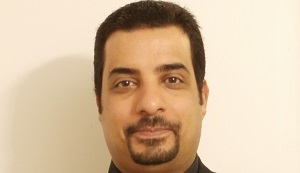 RESEARCH ASSOCIATE, UNIVERSITY OF OTTAWA
Dr. Tamer Ahmed received his Ph.D. (Cellular and Molecular Medicine, 2010) from the University of Ottawa under the supervision of Dr. Maxwell T. Hincke. His Post-doctoral training was completed at the University of Ottawa Research Institute in Dr. May Griffith's Laboratory. In 2011, Dr. Ahmed became Assistant Professor at Medical Biotechnology Department, Genetic Engineering and Biotechnology Research Institute, City of Scientific Research and Technology Applications (SRTA-City), Alexandria, Egypt. In 2014 he Joined Dr. Hincke's laboratory as a Research Associate and Visiting Scientist.
Dr. Ahmed's research areas include:
1. Development of wound healing products and skin regeneration.
2. Biomedical applications of eggshell – derived Biomaterials.
3. Tissue engineering of cartilage and bone using natural scaffolding/carrier matrices.
4. Tissue engineering of corneal and retinal substitutes.
5. Proteomic analysis and bioinformatics.
6. Stem cell research and regenerative medicine.
7. Clinical chemistry.